Merrifield is set to change the face of Melbourne's north, transforming over 900 hectares into a vibrant new city.
Carefully conceived to offer the diversity, prosperity and opportunity of modern city living, Merrifield will be Victoria's largest fully masterplanned mixed-use community, providing 5,600 new homes and an employment base for 30,000 workers.
Combining a series of surrounding residential neighbourhoods, a city centre, hectares of green space, beautiful waterways, a thriving business park and a range of transport options, Merrifield is our kind of city.
Strategically located along the Hume Highway and approximately 30 kilometres north of the Melbourne CBD, Merrifield is superbly positioned to become the heart of Melbourne's rapidly expanding northern growth corridor.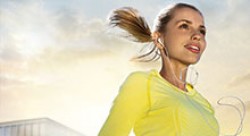 5,600 new homes
The Merrifield lifestyle will be one packed with an array of opportunities, thoughtfully crafted to suit all kinds of tastes, budgets and life stages.
Merrifield will deliver a 300 hectare purpose-built business park plus a city centre to become the new heart of the North.
With all the benefits of modern city living, set in spacious and comfortably familiar surrounds, the best of contemporary life is within easy reach.

Merrifield Corporation is a joint venture between Gibson Property Corporation (GPC) and MAB Corporation (MAB).
In partnership since 1995, MAB and GPC have forged a reputation for delivering highly successful and innovative developments, including NewQuay at Melbourne's Docklands and University Hill in Bundoora.
With unrivalled expertise and experience in the planning and delivery of large master-planned projects, Merrifield is their largest and most visionary development to date.
CLICK TO VIEW THE MERRIFIELD WEBSITE
Please click here to see the Merrifield Business Park Brochure